Susan Marie – Psychopharmacology Conference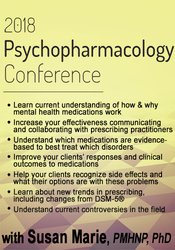 Salepage : Susan Marie – Psychopharmacology Conference
Courses Content :
Faculty:

Susan Marie

Duration:

12 Hours

Format:

Audio and Video

Copyright:

Mar 01, 2018
Description
Outline
Psychopharmacology

Drug metabolism concepts
Drug mechanisms of action- what we know, what we don't know
Placebo effects- power & how to get it to work for your client
When to refer for medication- pearls for increasing client interest and participation
Developing highly effective collaborations with prescribers

Depressive Disorders

Neurochemistry of depression
Controversy regarding antidepressants and placebo- Who to treat when?
Types of antidepressants- pearls and pitfalls of different agents
Managing side effects
Treatment Resistant depression and drug combinations

Anxiety Disorders & Obsessive Compulsive Disorders & Trauma Related Disorders

Neurochemistry of anxiety
SGAD, panic disorder, phobias
OCD
PTSD
Physiological interventions
Anti-anxiety medications

Antidepressants
The many other options often ignored

Benzodiazepines: risks and benefits

How to recognize problematic prescribing patterns
Getting off benzos: key pearls for success

Managing side effects

Bipolar Disorders

Neurochemistry and symptoms
The Bipolar Spectrum concept & DSM-5® changes
Types of mood stabilizers, when to use which and potential adverse effects

Lithium
Anticonvulsants
Atypical antipsychotics
Augmenting agents

Effective strategies for improving outcomes for clients

Using blood levels effectively- what the prescriber may not be watching

Treating pregnant or potentially pregnant women with bipolar disorder

Psychotic Disorders/ Schizophrenia

Neurochemistry of psychosis and schizophrenia
Antipsychotic Medications:

First generation (typical)
Second generation (atypical)

Managing side effects

Extrapyramidal symptoms and TD
Metabolic problems- what blood tests are needed and when
Preventing Diabetes Mellitus

Recognizing hyperprolactinemia- and why you need to know
Use of atypical antipsychotics for multiple disorders
Pregnancy and psychotic disorders

Attentional Disorders

Differential diagnosis
Neurochemistry of ADHD
Controversy about treatment of ADHD with stimulants
Substance abuse and ADHD
Stimulant medications
Non-stimulant options
Managing side effects

Sleep Disorders

Sleep disorders
Differential diagnosis
Chicken or the egg? What came first, sleep problems or mental illness
Controversy about treating sleep problems with hypnotics
Sleep interventions that really work
Hypnotic medications: risks and benefits
Alternatives to hypnotics
Recognizing adverse Effects

Substance Use Disorders

Neurochemistry of addiction & habit development
Drugs of abuse and interaction with psychiatric medications
Marijuana (discussion of medical marijuana, cost vs. benefit)
Others
Challenging the old thinking about when to prescribe for clients with dual diagnosis-what we now know
Medication assisted treatments for addictions

Alcohol
Nicotine
Cannabis
Opiates

Behavioral addictions- what we know works

Eating Disorders

Anorexia, bulimia, binge eating disorder
Weight gain from psychotropic medications
Recognizing medical emergencies

Standard of care for lab work

Integrating psychotherapy with psychopharmacology

Special Populations: Geriatric

Specialized guidelines for geriatric clients
Discussion of dementia treatment
Antipsychotic controversy

Special Populations: Women

Hormonal issues in mood disorders & anxiety
Pregnancy and breastfeeding-

Presenting the choices
Resources for you and your clients

The dangerous, the concerning, and the possibly good options for psychopharmacology
Menopause- current knowledge and agents

Treating Clients with Comorbid Chronic Pain

Neurochemistry implications- why it's critical to intervene
When psychopharmacology can help
Other alternative interventions

Limitations of The Research & Potential Risks
Faculty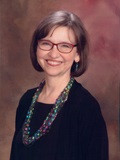 Clinical Associate Professor
---
Susan Marie, PhD, PMHNP, CARN-AP, a licensed psychiatric nurse practitioner with full independent prescriptive practice and certification in addictions, brings to you over 30 years of clinical experience with highly vulnerable clients with suicidality, co-occurring addiction, homelessness, serious mental illnesses, traumatic brain injuries, and persistent pain conditions. She is noted for her "pearls and pitfalls" of psychopharmacology.  Her passions are radical respect for people with serious mental illnesses & addictions, excellence in psychopharmacology, and integrating psychotherapeutic interventions for clients with PTSD, addictions and chronic pain.
Dr. Marie is Senior Clinical Director for Behavioral Health at Old Town Clinic, Central City Concern and Associate Professor at Oregon Health and Science University in Portland, Oregon.  She teaches nationally on psychopharmacology as well as suicide assessment and intervention.
Speaker Disclosures:
Financial: Susan Marie is an Associate Professor for Oregon Health & Science University. She receives a speaking honorarium from PESI, Inc.
Non-financial: Susan Marie has no relevant non-financial relationship to disclose.
---