Kathy Morris – Autism: De-Escalate Meltdowns and Diffuse Explosive Behaviors in Children and Adolescents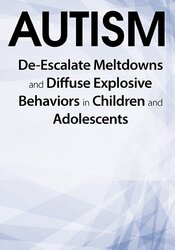 Salepage : Kathy Morris – Autism: De-Escalate Meltdowns and Diffuse Explosive Behaviors in Children and Adolescents
Courses Content :
Faculty:

Kathy Morris

Duration:

6 Hours 11 Minutes

Format:

Audio and Video

Copyright:

Nov 11, 2019
Description
Outline
Functions of a Meltdown
Tantrum vs. meltdown
Stages of a meltdown
Sensory issues vs. behavior issues
Meltdown intervention video
Sensory Strategies
Easy-to-use sensory tools and apps to calm
Overstimulation and sensory breakdowns
Therapy session and classroom structure for optimal learning
Executive Functioning Strategies
Visual cues, music and software designed to increase attention and focus
High interest areas to strengthen motivation and engagement
Visual reminders for routines and predictability
Visual structures to promote organization
Self-Regulation Strategies
Video modeling, t-charts, social stories, social scripts, emotions charts to develop self-control
Tools that promote self-monitoring of behavior
Power cards and visual checklists as powerful incentives to change behavior
Social/Emotional Communication Strategies
Social scripts and social stories to develop social interaction
Video modeling and role planning to demonstrate appropriate interactions
First person stories for positive behavior changes and affirmations
Explosive Behavior Strategies
Recognize the warning signs of a meltdown in order to prevent it
Surprise cards, change of schedule cues and transition markers to alleviate anxiety
Visual cues to depict expected behavior
Converting the verbal to a visual
Techniques for After the Meltdown
Strategies for instructional consequences
Chart appropriate/inappropriate behaviors
Activities for reviewing behaviors when calm
Cartooning to facilitate feedback
Strategies for providing systematic feedback
Reinforcement for communication strategies
Identify feelings and review behavior
Hands-on Activities
Demonstrate video of a child having meltdown
Appropriate and meaningful replacement behaviors for physical aggression
Instructional consequences for a meltdown
Faculty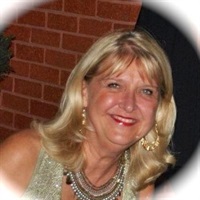 Director/Owner
igivuWings
---
Kathy Morris, M.Ed., B.S., has had over 42 years of experience working with children and adolescents with severe behavioral difficulties including those with autism, ADHD, and executive dysfunction. Her consulting firm, igivuWings, specializes in autism and behavioral issues. Kathy works directly with families, educators, counselors, speech pathologists, occupational therapists, and medical professionals throughout the world.
She has been a speech therapist, teacher for self-contained programs, resource teacher and first grade teacher. Kathy was also a diagnostician/supervisor for all grade levels. She was a LIFE Skills/autism/behavior/assistive technology consultant at a Texas education service center before leaving to start her own business in 1999.
A prolific speaker, Kathy has keynoted many national/international conferences. She is a frequent guest on a local news program promoting research-based techniques for working with children and adolescents with ADHD, autism spectrum disorders, and executive functioning differences.
Her video, Facilitating the Classroom Learning of Students with Asperger Syndrome and High-Functioning Autism, Grades K-6, has been an addition for campus and district staff developments as well as for those in clinical practice. In addition, she has an audio CD, Practical Strategies for Working with Students with Social Cognitive Differences in the General Education Classroom.
Speaker Disclosures:
Financial:  Kathy Morris maintains a private practice.  She has authored an audio product and a DVD product which are published by the Bureau of Education & Research. She receives a speaking honorarium from PESI, Inc.
Non-financial: Kathy Morris is the mother of adult children with autism spectrum disorders.
---