Eboni Webb, Sheri Van Dijk, Steven Girardeau, Lane Pederson – 2020 DBT Summit: The Latest in Practice-Based Innovations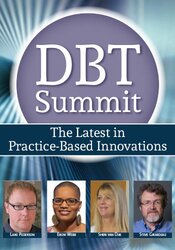 Salepage : Eboni Webb, Sheri Van Dijk, Steven Girardeau, Lane Pederson – 2020 DBT Summit: The Latest in Practice-Based Innovations
Courses Content :
Faculty:

Eboni Webb |  Sheri Van Dijk |  Steven Girardeau |  Lane Pederson

Duration:

Approx. 6 Hours

Format:

Audio and Video

Copyright:

Nov 18, 2020
Description
Outline
Session 1 – Trauma-Informed DBT Strategies – Eboni Webb, PsyD
Trauma and attachment
Biosocial model
Symptoms of a pervasive emotional dysregulation disorder
Developmental vs. attachment trauma
Trauma and brain development
Biphasic arousal model
Core organizers of experience
TF-DBT survival resources
Survival resources
Somatic resources
Critical interventions
Proximity maintenance: restructuring boundaries
Creating a secure therapeutic base
Creating a safe therapeutic haven
Validation: Connection before redirection
Session 2 – DBT-Informed Treatment of Bipolar Disorder – Sheri van Djik, MSW
How DBT evolved as an effective treatment of Bipolar Disorder (BD)
On-target DBT skills applied to treatment of BD:
Mindfulness
Distress tolerance
Emotion regulation
Interpersonal effectiveness skills
Special considerations for teaching skills in group vs. individual sessions
The Research: Risks, limitations and the nature of current evidence base
Session 3 – DBT for Dual Diagnosis: Innovation and Integration – Steve Girardeau, PsyD
DBT and Chemical Health Treatment
Separate tracks
As they have been combined
What needs to be covered in interventions
Breaking out of ineffective patterns
Alternatives to emotional blunting
Skillful addressing of issues vs. reactivity
Development of healthy and supportive relationships
The special role of Dialectical Abstinence
A process of change vs. an on off switch
Leaving shame behind and replacing it with choices to reinforce
Key issues and applicaton in practice
Full integration
Address the full set of issues
Expect slips/lapses and program to address them
Focus on change and hope vs. shame and failure
Session 4 – DBT in Action: Fundamentals, Following the Evidence, and DBT via Telehealth – Lane Pederson, PsyD
Key similarities and differences between DBT and CBT
Different theories drive different interventions
Integrating acceptance to open the doors of change
Bring acceptance strategies to the session
Key tips that will transform your use of mindfulness
Debunking mindfulness myths
Tolerance in the moment: What therapists commonly miss
How to make practice-based DBT evidence-based for special settings and populations
Treatment fidelity and evidence-based practice
Different, yet equally legitimate ways of following evidence
Determine what works for your clients and setting
DBT online? Yes, you can!
Telehealth in the age of Covid-19
Future directions for DBT online
Faculty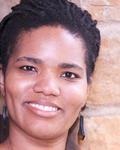 Psychologist
Kairos
---
Eboni Webb, Psy.D. opened the private practice Kairos in Middle Tennessee in July 2010. Kairos, now The Village of Kairos, offers diverse DBT specializations including DBT for trauma-based disorders and co-occurring disorders. The Village of Kairos has expanded therapy programs, better known as Restorative Services, to include individual and group therapy sessions for adolescents, parents, families, and adults including in-the-moment coaching for patients.
Dr. Webb earned her Doctorate of Clinical Psychology from the Minnesota School of Professional Psychology. Dr. Webb began her clinical work as assistant clinical director and program director at Mental Health Systems in Minnesota, a large clinic specializing in Dialectical Behavior Therapy (DBT). She has extensively practiced DBT developing two special treatment programs for clients with developmental disabilities and borderline-intellectual functioning.
Dr. Webb has completed Level II training and is currently in the process of completing her board certification in Sensorimotor Psychotherapy℠ as an Advanced Certified Practitioner which has become a prominent feature of therapy offerings in the Village.
Speaker Disclosures:
Financial: Eboni Webb is the founder and a primary therapist at The Village of Kairos. Dr. Webb receives a speaking honorarium from PESI, Inc.
Nonfinancial: Eboni Webb has no relevant non-financial relationships to disclose.
---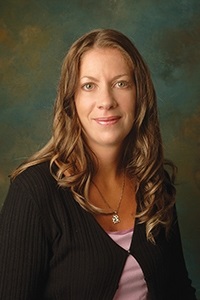 Mental Health Therapist
Southlake Regional Health Centre
---
Sheri Van Dijk, MSW is a Canadian social worker who works both in private practice and in a community hospital, with clients diagnosed with severe mental illness such as bipolar disorder, depression, anxiety, personality disorders and co-morbid substance abuse. Sheri has had extensive training in dialectical behavior therapy (DBT), mindfulness, and cognitive-behavior therapy (CBT), and provides DBT-informed therapy in both individual and group settings.
Sheri is the author of DBT Made Simple (New Harbinger 2012), a book that teaches clinicians the "ins and outs" of providing DBT to clients with mixed psychiatric diagnoses. She has also written The Dialectical Behavior Therapy Skills Workbook for Bipolar Disorder, Don't Let Your Emotions Run Your Life for Teens, and Calming the Emotional Storm, and is co-author of The Bipolar Workbook for Teens. The focus of these books is on teaching clients how to use mindfulness practice and DBT skills to help them live emotionally healthier lives.
Sheri is the winner of the R.O. Jones award for her research on using DBT with bipolar disorder, presented at the Canadian Psychiatric Association Conference in 2010, and this article is to be published in the Journal of Affective Disorders.
Speaker Disclosures:
Financial: Sheri Van Dijk is in private practice. She receives a speaking honorarium from PESI, Inc.
Non-financial: Sheri Van Dijk is a member of the Ontario Association of Social Workers.
---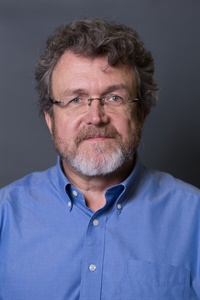 ---
Steve Girardeau, Psy.D., is the director of clinical services for Mental Health Systems (MHS), one of the largest DBT-specialized practices in the Midwest. He has overseen the care of thousands of clients including clients with co-morbid major mental health and personality disorders. Dr. Girardeau has worked in non-profit community mental health clinics, in private practice and in multi-clinic settings. He has been a therapist for over two decades, specializing in providing clinical services to clients with serious and persistent mental health diagnoses as well as personality and chemical use disorders. Dr. Girardeau served as the president of the Minnesota Psychological Association in 2017 and is active in that organization's executive committee, governing council, and legislative and payer committees. He is also a member of a number of advocacy and policy committees and advisory groups in Minnesota. Dr. Girardeau is also politically active in the service of psychology and the needs of clients as the head of the MPA PAC, a political action committee for the state of Minnesota.
Dr. Girardeau has worked as a clinician, clinical director, training director, program supervisor and a clinical team consultant. He has extensive training in the treatment of chronic mental health conditions, most especially in the provision of DBT services. Dr. Girardeau began his DBT training 16 years ago as a practicum student at MHS, he received training through group shadowing, participation in DBT specific trainings (including ones presented by Dr. Linehan), and one on one and group supervision for DBT training. He was one of the early team leaders certified by the State of Minnesota for the provision of adherent DBT services. As the leader of a state certified program, Dr. Girardeau attended a number of state sponsored DBT trainings. He has provided trainings at regional conferences, local seminars and created training programs in the areas of DBT, abuse, crisis management and safety planning, clinical work with clients with personality disorders, and treatment of clients with dual disorders. He has co-developed and implemented new clinical programming for a range of mental health diagnoses.
Speaker Disclosures:
Financial: Steven Girardeau is the Director of Clinical Services of Mental Health Systems, PC. He receives a speaking honorarium from PESI, Inc.
Nonfinancial: Steven Girardeau is a member of the Minnesota Psychological Association.
---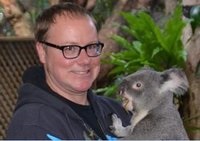 Consultation and Therapy
---
Lane Pederson Psy.D, LP, has provided Dialectical Behavior Therapy (DBT) training and consultation to over 10,000 professionals in the United States, Australia, South Africa, Dubai, Canada, and Mexico through his training and consultation company, Lane Pederson and Associates, LLC (www.DrLanePederson.com).  A real world practitioner, Dr. Pederson co-owns Mental Health Systems, PC (MHS), one of the largest DBT-specialized practices in the United States with four clinic locations in Minnesota (www.mhs-dbt.com).  At MHS Dr. Pederson has developed DBT programs for adolescents, adults, people with dual disorders, and people with developmental disabilities.  He has served as clinical and training directors, has directed practice-based clinical outcome studies, and has overseen the care of thousands of clients in need of intensive outpatient services.
Dr. Pederson's DBT publications include The Expanded Dialectical Behavior Therapy Skills Training Manual, 2nd Edition: DBT for Self-Help and Individual & Group Treatment Settings  (PESI, 2017); Dialectical Behavior Therapy: A Contemporary Guide for Practitioners (Wiley, 2015); Dialectical Behavior Therapy Skills Training for Integrated Dual Disorder Treatment Settings (PESI, 2013) and The DBT Deck for Clients and Therapists: 101 Mindful Practices to Manage Distress, Regulate Emotions & Build Better Relationships (PESI, 2019).
Notable organizations he has trained for include Walter Reed National Military Hospital, the Federal Bureau of Prisons, the Ontario Psychological Association, the Omid Foundation, and Psychotherapy Networker.  He has provided DBT training for community mental health agencies, chemical dependency treatment centers, hospital and residential care settings, and to therapists in forensic settings.  Dr. Pederson also co-owns Acacia Therapy and Health Training (www.AcaciaTraining.co.za) in South Africa. Dr. Pederson currently serves on the advisory board for the doctorial counseling program at Saint Mary's University of Minnesota and is a peer reviewer for Forensic Scholars Today.
Lane Pederson is not affiliated or associated with Marsha M. Linehan, PhD, ABPP, or her organization.
Speaker Disclosures:
Financial: Lane Pederson maintains a private practice. He is an author for PESI Publishing & Media and receives royalties.  Dr. Pederson receives a speaking honorarium from PESI, Inc.
Non-financial: Lane Pederson has no relevant non-financial relationship to disclose.
---