Dr. Kay A. Toomey – Picky Eaters vs Problem Feeders vs Avoidant/Restrictive Food Intake Disorder (ARFID)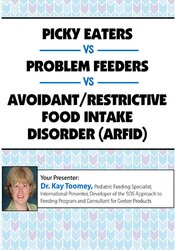 Salepage : Dr. Kay A. Toomey – Picky Eaters vs Problem Feeders vs Avoidant/Restrictive Food Intake Disorder (ARFID)
Courses Content :
Faculty:

Dr. Kay A. Toomey

Duration:

6 Hours 29 Minutes

Format:

Audio and Video

Copyright:

Jan 16, 2020
Description
Outline
Prevalence of the Problem
Picky eating
Problem feeding
ARFID
The Complexity of Feeding/Eating
7 areas of human function
How children learn to eat (or not)
How to Complete a Comprehensive Feeding Assessment
Medical/organs
Oral-motor skills
Sensory-motor skills
Postural and motor skills
Nutrition
Learning/cognition
Environment
Differential Diagnoses Criteria, Research and Limitations
Picky eating

Able to tolerate new foods on plate
Decreased range or variety of foods that will eat
Frequently eats a different set of foods than the rest of the family

Problem feeding

Restricted range or variety of foods
Refuses entire categories of food textures
Cries and "falls apart" when presented with new foods

ARFID

Accept a limited diet in relation to sensory features
Food refusal is related to aversive or fear-based experiences
Extreme pickiness; distractible and forgetful
Treatment Approaches – Align Treatment w/Diagnosis
Systematic desensitization
Flooding/escape extinction
Eating disorders
Case Studies: When Assessments Go Well, and When They Don't
Picky eating –

Case 1 = 2 ½ year old male with limited number of accepted foods he will eat, variable eating from one day to the next, issues staying at the table
Case 2 = 2 ½ year old female with restricted food range, over reliance on liquids for calories and swallowing assistance
Case 3 = 9 year, 8 month old male with lack of healthy proteins per parents, and no vegetables in his food range

Problem feeding –

Case 1 = 3 year, 10 month old female with a G-tube, born at 26 weeks gestation, complicated medical history
Case 2 = 4.25 year old female born with congenital Rubella, poor weight gain, restricted food range, episodes of gagging and coughing, episodes of refusing to eat

ARFID –

Case 1 = 15 year old male with chronic "chok-y" sensation, significant weight loss, hospitalized in an Eating Disorders program
Case 2 = 13 year old male with difficulties eating food at school, restricted food range per parental report, refusal to eat vegetables
Practical Feeding Strategies for Pediatric Feeding Disorder
Routines and environmental supports
Matching foods to a child's skillset
Reinforcement
Management of maladaptive behaviors
When to Refer
Red Flags
Picky Eater vs Problem Feeder criteria
Faculty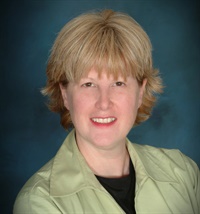 Toomey & Associates, Inc.
---
Dr. Kay A. Toomey, is a pediatric psychologist with over 30 years of clinical experience assessing and treating children with a wide range of feeding challenges. She developed the SOS Approach to Feeding as a family-centered program for assessing and treating children with feeding problems. Dr. Toomey helped to form The Children's Hospital – Denver's Pediatric Oral Feeding Clinic, as well as the Rose Medical Center's Pediatric Feeding Center. She also acts as a consultant to Gerber Products.
Dr. Toomey co-chaired the Pediatric Therapy Services Department at Rose Medical Center prior to entering private practice. She acted as the Clinical Director for Toomey & Associates, Inc.'s Feeding Clinic for six years and SOS Feeding Solutions at STAR Institute for eight years, and speaks nationally and internationally about her approach. Dr. Toomey is currently the president of Toomey & Associates, Inc., and acts as a clinical consultant to the Feeding Clinic at STAR Institute.
Speaker Disclosures:
Financial: Kay Toomey is in private practice. She receives a consulting fee from Nestle Infant Nutrition/Gerber division. She receives a speaking fee from Education Resources, Inc.; and SPD Foundation/STAR Institute. Dr. Toomey receives a speaking honorarium from PESI, Inc.
Non-financial: Kay Toomey is a member of Feeding Matters.
---