[Audio Only] IC11 Workshop 42 – Ideomotor and Ideosensory Expressions in Waking Self-Hypnosis – Sidney Rosen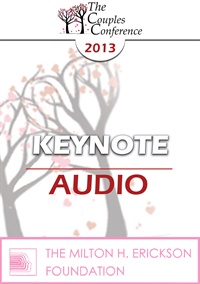 Salepage : [Audio Only] IC11 Workshop 42 – Ideomotor and Ideosensory Expressions in Waking Self-Hypnosis – Sidney Rosen
Courses Content :
Hypnosis | Workshop Category: Erickson Congress | Erickson Congress 2011 Faculty: Sidney Rosen, MD
59 minutes in length
Audio-Only Format
Date of the original program: December 9, 2011 Description

Description:

We will investigate and experiment with several methods of interacting with and getting feedback from our "unconscious min" via "automatic" body motions and experiences. These answers can confirm, forecast, and justify the efficacy of auto-suggestions delivered without a "trance" experience.

Objectives of Education:

Show at least ten manifestations of ideomotor activity.
Make three ideomotor or ideosensory expressions.

*Content and confidentiality may be modified during sessions*

Sidney Rosen, MD, Professor 12 related lectures and products

Sidney Rosen, MD, is the Founding President of the Milton H. Erickson Society for Psychotherapy and Hypnosis in New York. He is a board-certified psychiatrist and qualified psychoanalysis (American Institute of Psychoanalysts). He is the author of My Voice Will Go With You: Milton H. Erickson's Teaching Tales and other publications on Ericksonian Therapy. He has been invited as a faculty member to all 11 International Congresses and has presented seminars and workshops all over the world.
---