[Audio Only] BT08 Workshop 04 – Pathways to Solutions with Self-Harming Adolescents: A Collaborative Strengths-Based Therapy Approach – Matthew Selekman, MSW, LCSW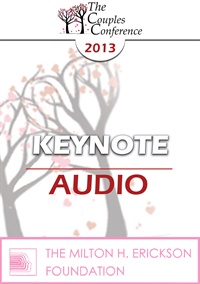 Salepage : [Audio Only] BT08 Workshop 04 – Pathways to Solutions with Self-Harming Adolescents: A Collaborative Strengths-Based Therapy Approach – Matthew Selekman, MSW, LCSW
Courses Content :
Subject Matter: Workshop
Faculty: Matthew Selekman, MSW | Category: Brief Therapy Conference | Brief Therapy Conference 2008
Duration:\s2:34:38
Audio-Only Format
Original air date: December 11, 2008.
Description

Description:

Adolescent self-harm is on the rise, and it is one of the most difficult presenting problems that school workers, healthcare practitioners, and therapists will meet in their clinical practice settings. Participants will learn several distress management tools and strategies to strengthen the adolescent's self-soothing and coping capacities, as well as family connectionbuilding rituals and therapeutic experiments to foster closer and stronger parent-adolescent relationships in this "hands-on" practice-oriented workshop. Parenting techniques for responding constructively to their teens' inevitable self-harming mistakes will be offered.

Objectives of Education:

To define the use of mindfulness meditation, visualization, and multisensory distress management tools to self-soothing and coping capacities.
To explain how family connection-building rituals are used to enhance parent-adolescent connections.

*Content and confidentiality may be modified during sessions*

Matthew Selekman, MSW, Professor 10 related lectures and goods

In Evanston, Illinois, she is a family therapist in private practice and the co-director of Partners for Collaborative Solutions, an international family therapy training and consulting organization. Selekman won the Walter S. Rosenberry Award from The Children's Hospital in Denver, Colorado, in 2006, 2000, and 1999 for important contributions to the disciplines of psychology and behavioral sciences.
Working with Self-Harming Adolescents: A Collaborative, Strengths-Based Therapy Approach; Pathways to Change: Brief Therapy with Difficult Adolescents (Second Edition); Solution-Focused Therapy with Children: Harnessing Family Strengths for Systemic Change; and Family Therapy Approaches with Adolescent Substance Abusers are her four professional practice-oriented books. Selekman has given seminars on his collaborative strengths-based treatment method with challenged children and adolescents all over the world, including the United States, Canada, Mexico, South America, Europe, and Australia. He is an AAMFT Clinical Member and Approved Supervisor.
---