[Audio and Video] EP17 Master Class – Experiential Approaches Combining Gestalt and Hypnosis (II) – Jeffrey Zeig, PHD and Erving Polster, PHD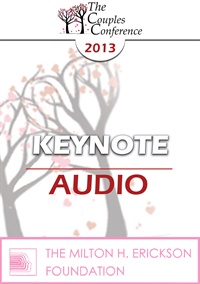 Salepage : [Audio and Video] EP17 Master Class – Experiential Approaches Combining Gestalt and Hypnosis (II) – Jeffrey Zeig, PHD and Erving Polster, PHD
Courses Content :
Master Class | Erickson | Psychotherapy Bundles: EP17 Video Stream Build a Bundle | Learning Track – EP17 Erickson Stream | Learning Track – EP17 Psychotherapy Stream Category: Evolution of Psychotherapy | Evolution of Psychotherapy 2017 | Evolution of Psychotherapy 2018 | Evolution of Psychotherapy 2019 Erickson Learning Path | Psychotherapy Evolution Psychotherapy Erving Polster, PhD | Jeffrey Zeig, PhD Faculty: Erving Polster, PhD | Jeffrey Zeig, PhD Course Levels: Master Degree or Higher in Health-Related Field
Format: Audio and Video Duration: 1:17:56
Original air date: December 18, 2017.
Description

Experiential Approaches Combining Gestalt and Hypnosis (II) – Jeffrey Zeig, PHD and Erving Polster, PHD – EP17 Master Class

Description:

Gestalt therapy and Ericksonian hypnotherapy are both experiential transformation approaches. They can be synergistic when combined. Clients benefit most from psychotherapy when they have firsthand contact with an active therapeutic process. Such empowering dynamic encounters set the path for dynamic understandings. Drs. Polster and Zeig will collaborate with each other and the attendees to discuss the similarities and contrasts in their work.

Objectives of Education:

Explain the relationship between Gestalt Therapy and Ericksonian Hypnotherapy.
Identify two similarities and two contrasts between Gestalt Therapy and Ericksonian Hypnotherapy.
Describe the 10 Ericksonian impact communication therapeutic patterns.
Explain Ericksonian therapeutic rituals.
Name two advantages of "tightening therapeutic sequences."
Give two examples of conceptual expansions that resulted from the reworking of the here and now viewpoint.

*Content and confidentiality may be modified during sessions*

Erving Polster, PhD, Professor 132 related lectures and goods

Erving Polster, Ph.D., is the Director of The Gestalt Institute of San Diego and the author of numerous key works, including Gestalt Therapy Integrated, Every Person's Life is Worth a Novel, and From the Radical Center: The Heart of Gestalt Therapy, as well as dozens of articles and chapters.

Erving has written six novels. In his recent publications, he presents ideas and designs for the collaborative application of therapeutic concepts. He also depicts and welcomes a great current impulse for individuals to band together in their pursuit of personal and societal enlightenment.

Dr. Jeffrey Zeig 303 related lectures and goods

Jeffrey K. Zeig, PhD, is the founder and director of the Milton H. Erickson Foundation, as well as the president of Zeig, Tucker & Theisen, Inc., a behavioral sciences publisher.

He has edited, co-edited, produced, or coauthored more than 20 works on psychotherapy, which have been published in twelve different languages. Dr. Zeig is a private practice psychologist and marital and family therapist in Phoenix, Arizona.

Jeffrey Zeig's website is at JeffreyZeig.com.
---