[Audio and Video] BT02 Clinical Demonstration 12 – Fleshing Out the Story-Line in Gestalt Therapy – Erving Polster, PhD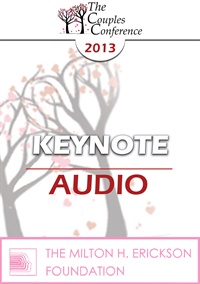 Salepage : [Audio and Video] BT02 Clinical Demonstration 12 – Fleshing Out the Story-Line in Gestalt Therapy – Erving Polster, PhD
Courses Content :
Topics Include: Clinical Demonstration
Brief Therapy Conference 2002 | Category: Brief Therapy Conference
Course Levels: Master's Degree or Higher in a Health-Related Field Faculty: Erving Polster, PhD
Format: Audio and Video Duration: 56:01
Original air date: December 13, 2002
Description

Description:

Objectives of Education:

Name and describe a gestalt approach given a case.
To explain how to control the ease or difficulty of a gestalt experiment.

*Content and confidentiality may be modified during sessions*

Erving Polster, PhD, Professor 132 related lectures and goods

Erving Polster, Ph.D., is the Director of The Gestalt Institute of San Diego and the author of numerous key works, including Gestalt Therapy Integrated, Every Person's Life is Worth a Novel, and From the Radical Center: The Heart of Gestalt Therapy, as well as dozens of articles and chapters.

Erving has written six novels. In his recent publications, he presents ideas and designs for the collaborative application of therapeutic concepts. He also depicts and welcomes a great current impulse for individuals to band together in their pursuit of personal and societal enlightenment.
---